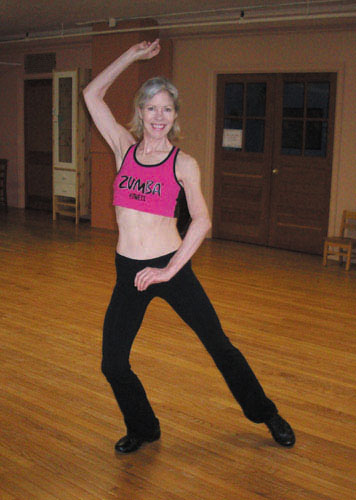 A lifelong student and teacher of movement and dance, Dale is a licensed ZUMBA® Instructor who brings her own blend of music to her classes: Latin (Salsa, Cumbia, Merengue, Bachata), Argentine Tango, African, Middle Eastern and more...
Her classes have the moves, the energy and the spirit. Zumba is good for the body, mind and soul - becoming fit, toned, and strong are the added bonuses! Dale also teaches Argentine Tango. For information about ongoing Argentine Tango classes, visit her tango website at:
Zumba is for everyone! Dale has been teaching Zumba for 7 years and has taught men & women ages 15-90, and every body type. Try a class - EVERYONE is welcome! You do not need to know how to dance, the movements are simple and fun and you will have a great time without knowing you're exercising!
Ditch the workout, join the party!